Highest Ranked Brand in Initial Quality in the U.S. - Two Years in a Row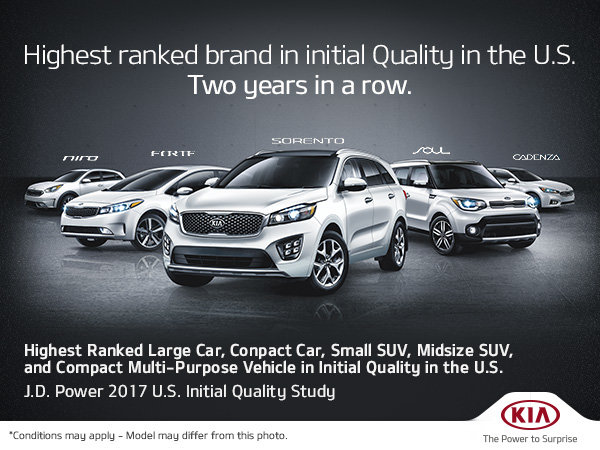 Being recognized two years in a row as the top manufacturer in JD Power's Initial Quality Survey is an honour, and represents our continuing commitment to producing incredibly high-quality automobiles for people like you.
Chosen by consumers like you.
Now in its 31st year, the U.S. Initial Quality Study takes a look at the problems new owners face within their first 90 days of ownership. This year's study is based on responses from nearly 80,000 consumers like you of 2017 model-year vehicles. Read the article to learn more on how Kia performed vs. the competition.