Used Kia Rio for Sale
June 29 2017, Applewood Kia Langley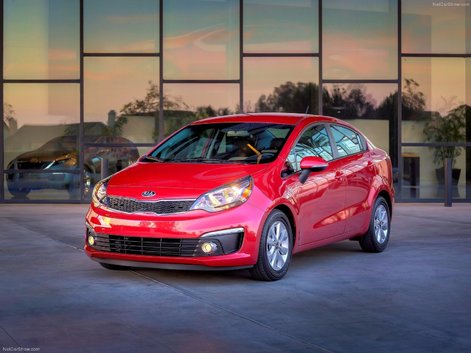 Searching for a car that has the features to put you ahead of the crowd? Well, you've come to the right place when you chose to partner with the Applewood Kia Langley dealership. Our dedicated staff of automotive professionals are here to provide you with the expertise and the information that will get you back on the road in the vehicle that makes an impact on how you drive and how much fun you have while you're doing it.
For drivers that have never had the opportunity to drive a Kia Rio before, well, you're in for a treat. These majestic cars have made their presence known since the day they launched, whether you want to focus on the simple fact that Kia engineering is now regarded at the top of the industry, or the look and style that will make every drive a head-turning experience for those watching you pass them by. Join us today at Applewood Kia Langley and let our team provide you with the experience that gets you excited about owning your next car!
The Right Dealership for Kia Vehicles

Choose the Kia Rio because is possesses the attitude and has the features that will put a smile on your face and make your time on the road, whether you're driving to work, out on errands, or of a trip. Get back to the heart of what driving a car means and set yourself on new adventures to see where the roads will take you – that's the whole point of driving an amazing modern vehicle like the Rio – Freedom. Elegant in design, the previous generation Kia Rio, which is set to be replaced by an all-new 2016 model, earned a facelift in 2010.
Equipped with options that include 138-horsepower from a 1.6 DOHC GDI engine, the 6-speed manual or 6-speed Sportmatic automatic transmission vehicle certainly made waves at its debut. What a time to be alive!
The Quality You Deserve from Kia

After a successful first generation, the second generation Rio found its footing in the market shortly after releasing in 2005. With a 1.6-litre DOHC four-cylinder Alpha II engine, ready to get drivers moving at an impressive 110 horsepower, this Rio was ready to prove its worth against a segment that had highly-competitive models. While the hatchback was released in the USA and Canada it came under the Rio5 name.
With options for personalization that included premium features like leather-covered steering wheel, the second generation went on to win a variety of international awards for its design and capabilities. Updates followed the 2005 release in 2007, with the addition of new trim levels and interior features. Additional positive changes came in 2008 and 2009, addressing modern technology requests including iPod connectivity, Bluetooth and USB ports.
Applewood Kia Langley: Your Dealership for Top-Quality Kias
Join us at Applewood Kia Langley and take a moment to look over our expansive lot of Kia products. Every vehicle you drive is a new chapter in your life waiting to start, and in life it's not about where you're going – it's how you're getting there.
Convenient leasing program with competitive rates
A wide selection of pre-owned and new Kia vehicles
Friendly atmosphere with knowledgeable staff
Proven results for drivers across Metro Vancouver since 1998
Visit us at Applewood Kia Langley, conveniently located at 19764 on the Langley Bypass where the staff is friendly and ready to assist in all your Kia-related needs.