Used Car Dealerships in Langley, BC
June 29 2017, Applewood Kia Langley

We think it's time that you found a store with a commitment that carries on after you leave our care – with a selection of vehicles supported by factory-trained technicians here to keep you on the road for years to come without complications. If you think this is true, well, you're in luck – there's a dealership that has your best interests at heart. Choose Applewood because we care about our drivers and want your experience to be something you can brag to others about.
Because, after all, isn't that the best part of finding a dealership that has the infrastructure and the facilities to make life easier? We think so. That's why we take time to listen to the needs of our customers with the intention of building a long-lasting and effective relationship that sees you driving home the right vehicle without feeling hassled. Choose Applewood and know that quality comes first!
Your Dealership for Used Cars in Langley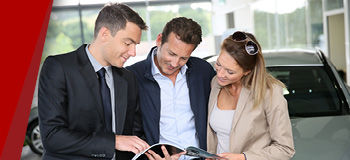 We know there are plenty of other dealerships around Langley that might have caught your eye and part of us wants to encourage you to check them out – if only to provide a contrast between what they say they can do and what we know we can do. With an inventory of all the latest models backed up by a lot stocked by carefully-inspected pre-owned vehicles, well, we're confident that you'll discover your next favourite vehicle when you work with our team.
Excellence breeds excellence they say – and at Applewood we believe in the importance of setting an example for the industry. If you're considering financing – Great! We have a dedicated financing department! Do you need a new part for your current vehicle? No Problem! Check in with our parts and service centre and we'll get you sorted out. Add to this our selection of special offers that regularly change to better suit the needs of our drivers and you're likely starting to see what Applewood can offer you!
Part of the Applewood Auto Group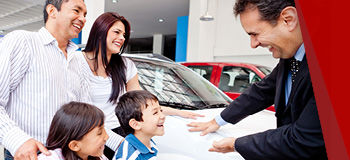 We aren't alone in our endeavours for greatness – our store is just one of a group of stores located around the Metro Vancouver area to ensure that customers looking for the best quality and the best service have plenty of options to choose from. Come down to our lot and let our team show you around – then tell us a bit about what you're after and we'll narrow down the list of vehicles on site until we find one that really, really calls out to you.
At the end of the day, the best part of working with a dealership that measures its success on the satisfaction of its customers is that you'll always leave our care with more than when you arrived – from information on the vehicle lineup straight down to all our dealership options and opportunities. Join us today and find your next car with the team at Applewood!
Applewood Kia Langley: Your Dealerhsip for Top-Quality Vehicles!
Join us at Applewood Kia Langley and take a moment to look over our expansive lot of Kia products. Every vehicle you drive is a new chapter in your life waiting to start, and in life it's not about where you're going – it's how you're getting there.
Convenient leasing program

with competitive rates
A wide selection of

pre-owned and new vehicles
Friendly atmosphere

with knowledgeable staff
Proven results across Metro Vancouver

since 1998
Remember our slogan:

"It's all good at Applewood!"
Visit us at Applewood Kia Langley, conveniently located at 19764 on the Langley Bypass where the staff is friendly and ready to assist in all your Kia-related needs.