The 2017 Kia Sportage vs. the 2017 Jeep Cherokee: The Key is Value for Your Money
June 27 2017, Applewood Kia Langley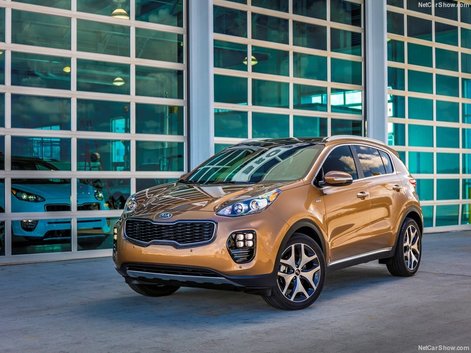 Kia has always been able to stand out by offering more value for your money in every vehicle it sells.
Indeed, the Korean manufacturer's models have built their reputation and popularity in their respective segments by offering a lot of equipment at a lower price, and the 2017 Kia Sportage is no exception. We only have to compare it to the 2017 Jeep Cherokee, another compact SUV model that is quite popular in its segment, to see why Kia continues to grow at an outstanding rate.
More for Your Money with the 2017 Kia Sportage Compared to the 2017 Jeep Cherokee
Let's start with a quick comparison of the two entry-level variants offered by these two models. The 2017 Kia Sportage is available starting at $24,895 while the 2017 Jeep Cherokee is available starting at $27,695. So, we notice there is a difference of more than $2,000 between the two models, which for many consumers will be significant. The base 2017 Kia Sportage offers heated front seats, a rearview camera, a Bluetooth system, 17-inch wheels and air conditioning. On the Jeep Cherokee side, the list of standard equipment does include a 5.0-inch multimedia screen, but that's about it.
In fact, more than $33,000 is needed to get heated seats in the Cherokee as standard, while the other models offer them as an option. In addition, the rearview camera is available as standard on the Sport model, starting at $29,590. As you can see, there is a fairly significant difference between the two models in terms of the equipment and the value we get for our money. This fact is repeated across all versions of the Kia Sportage and Jeep Cherokee with the former continually offering more for less.
Then, in terms of interior space, once again the 2017 Kia Sportage stands out by offering 798 liters of cargo space behind the rear seat and 1,565 liters when the rear seat is lowered.
On the Jeep Cherokee side, cargo space is only 697 liters when the rear seats are lowered. In short, the differences in value and cargo space are significant between these two compact SUVs. It's up to you now to see where your priorities are. To learn more about the new 2017 Kia Sportage, contact us today.