The 2017 Kia Sorento: The Midsize SUV that Has Built Its Reputation on Value
June 27 2017, Applewood Kia Langley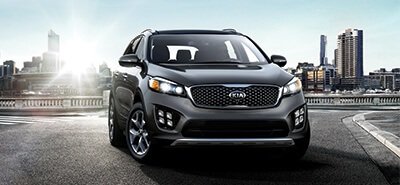 The Kia Sorento was completely redesigned less than two years ago, and the current generation certainly has managed to stand out in its competitive segment.
There are plenty of reasons to explain why the 2017 Kia Sorento is so popular, but most have to do with the fact that it gives buyers more bang for their buck while also being very spacious and quite fuel-efficient. There's a lot to love about the 2017 Kia Sorento, starting with its model lineup.
All the Equipment You Want Can Be Found in the 2017 Kia Sorento
The 2017 Kia Sorento starts at just $27,695 and features standard 17-inch wheels, heated front seats, Bluetooth, and rear parking assistance. You can also choose to add all-wheel drive for an extra $2,200.
Next in the lineup is the Kia Sorento LX Turbo, which features a rearview camera, 10-way power driver's seat, a 7-inch ACL touch screen with smartphone integration, push-button start and more. A 110-volt power outlet, heated steering wheel, 18-inch wheels, leather seats and blind sport monitoring are all included in the EX variant, which starts at $35,995. And finally, you have the high-end Kia SX Turbo, which adds 19-inch wheels, a power tailgate, a panoramic sunroof, HID headlights, an 8-inch central display with navigation and rear LED taillights, all for $42,495.
Regardless of the features and technology you are looking for, you will find them in one of the many 2017 Kia Sorento versions.
Three Engines Available in the 2017 Kia Sorento Lineup
Along with the 2017 Kia Sorento's many versions and trims, buyers also get plenty of options when it comes to powertrains. Indeed, there are three engines available in the new Sorento, and each will address different needs. The entry-level engine is a 2.4-liter, four-cylinder that delivers 185 horsepower and 178 lb.-ft. of torque. This engine can be paired with all-wheel drive, although it sends its power to the front wheels out of the gate.
You can also opt for a 2.0-liter, turbocharged four-cylinder engine that delivers 240 horsepower and 250 lb.-ft. of torque. And finally, the top-of-the-line 3.3-liter V6 offers 290 horsepower and 252 lb.-ft. of torque, and allows the new Sorento to tow up to 5,000 lbs. All three engines are paired with a six-speed automatic gearbox.
Combine all the features of the new Sorento with its complete engine lineup and interior that can accommodate 5 or 7 passengers, and you have a complete midsize SUV. Come and discover more about the new 2017 Kia Sorento today.