The 2017 Kia Niro: The One and Only Hybrid Compact SUV
June 27 2017, Applewood Kia Langley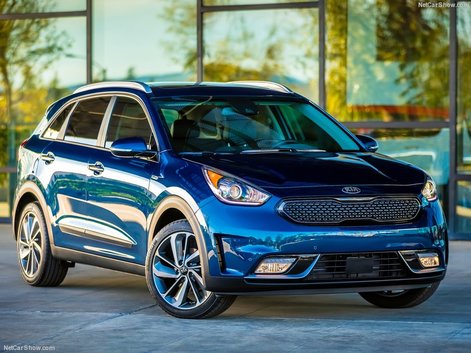 The 2017 Kia Niro is brand new to the market, and it is unique in more ways than one.
For starters, the 2017 Kia Niro is powered exclusively by a hybrid engine, making it the only hybrid compact SUV that cannot be equipped with a gas-only powertrain. In other words, other competitors may offer hybrid versions, but the Niro is a hybrid. Moreover, in its price range, the new Niro is the only hybrid, and it also happens to be one of the most affordable models of its kind in the automotive industry. But that's not all.
The 2017 Kia Niro Combines Efficiency and Versatility Like No Other Model Can
The 2017 Kia Niro was designed to offer consumers something they cannot currently get on the market: a fuel-efficient sport utility vehicle that offers all the versatility and interior space you could ever want from an SUV, with the added benefit of an engine that averages less than 5.0 liters per 100 kilometers in combined city/highway driving.
Indeed, the new Kia Niro's hybrid powertrain delivers 139 horsepower and 195 pound-feet of torque from a 1.6-liter four-cylinder engine combined with a 42-kW electric unit in order to offer drivers plenty of power, but it will still average up to 4.5 liters per 100 kilometers in city driving. Quite impressive for a small sport utility vehicle that offers 635 liters of cargo space with all seats in place, and 1,789 liters of cargo space with the rear seats folded flat.
A Lot of Equipment in the 2017 Kia Niro
The 2017 Kia Niro's main selling point is obviously its hybrid engine and its efficiency combined with its impressive interior space, but the fact remains that it has a lot to offer feature-wise as well. Indeed, the 2017 Kia Niro starts at $24,995, yet features amenities like a heated steering wheel, heated front seats, Apple CarPlay and Android Auto functionality and a rear-view camera.
Upgrade to the Kia Niro EX and you get wireless charging for your cell phone, push-button start, and LED turn signals integrated into the Niro's side mirrors. Other features found in the 2017 Kia Niro include a sunroof, 8-way power adjustable driver's seat, rear cross traffic alert, and blind spot monitoring, all available for less than $30,000. Finally, the top-of-the-line 2017 Kia Niro, the SX, starts at just $32,995 and offers leather seats, an 8-inch touchscreen with a navigation system, automatic braking, and a premium Harman/Kardon sound system.
To learn more about the 2017 Kia Niro, contact us today.