Car Dealership in Langley
June 29 2017, Applewood Kia Langley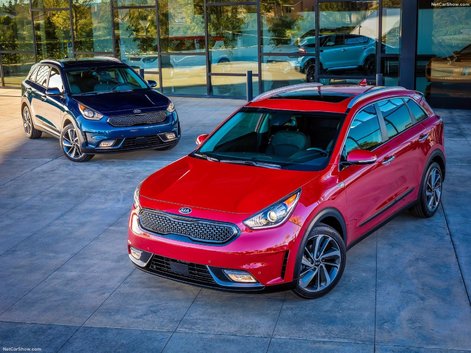 Drive a vehicle designed and tested by a company known and respected for their superior attention to detail and quality. The Kia brand is one that has stood out against the crowd by offering drivers a better experience on the road with refined handling, exciting features, and interior highlights that will keep you and your passengers comfortable for trips of any lengths.
With a reputation like this, you can be sure that you'll have the opportunity to get ahead of the crowd and reward yourself with memorable experiencesevery time you get out on the road. Join us today at Applewood Kia Langley and let us apply the caliber of service excellence that reflects the Kia brand and treats you with the respect that you deserve. Come find your next vehicle at Applewood Kia Langley!
The Right Dealership for Kia Vehicles

Working with a dealership that can anticipate your needs and present you with the vehicles that effectively narrow your options down until you've find the one that's right for you is the way Applewood Kia Langley operates. With a huge selection of vehicles to choose from and a staff that has the attention to detail that will make your time in our care feel all the more worthwhile is the reason our customers continue to return to our store, car after car, year after year.
We're proud to offer the departments that make it easy to decide that Applewood Kia Langley should be your dealership home. Come down and meet our staff, explore our vehicles, test drive the ones that stand out and drive home in a car that makes you excited to wake up in the morning!
The Quality You Deserve

We believe our customers deserve a better experience. You know, the sort that makes you want to brag to your friends? Join us today and let our team elevate your dealership experience like we have for others.
"I just bought my new kia soul at Applewood in Langley and I love it!!! So happy with the experience and staff!! Everyone was amazing!!" - Brooke S.
"Have bought many vehicle's in my life and have bought 3 Cars now from Applewood Kia in Langley. I would recommend them to anyone. The sales staff there is great. Zora and Noal have been able to exceed my expectations every time" – Bob S.
There's nothing quite as satisfying as driving home a new car knowing that you avoided the hassle and the pressure and, instead, were met with the care and the appreciation that made the whole experience better.
Applewood Kia Langley: Your Dealership for Top-Quality Kias
Join us at Applewood Kia Langley and take a moment to look over our expansive lot of Kia products. Every vehicle you drive is a new chapter in your life waiting to start, and in life it's not about where you're going – it's how you're getting there.
Convenient leasing program with competitive rates
A wide selection of pre-owned and new Kia vehicles
Friendly atmosphere with knowledgeable staff
Proven results for drivers across Metro Vancouver since 1998
Visit us at Applewood Kia Langley, conveniently located at 19764 on the Langley Bypass where the staff is friendly and ready to assist in all your Kia-related needs.